Discover more from Belonging and the Human Experience
Letters on identity, culture, loneliness, ethnicity, race, diaspora, health, and social connection
Over 2,000 subscribers
A Time to Write (and Speak!)
Having trouble viewing this? Click here to view this email in your browser
If someone forwarded this to you, and you want to subscribe, please click here. If you no longer wish to receive these emails, click here to unsubscribe. If you found me via the 30 Prayers Ebook, keep reading to learn more!
Beauty Abounds
March 6, 2022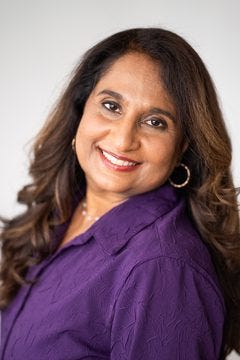 A Time to Write (and Speak)
Dear ,

Hello faithful reader!

If you're new around here, you probably found me through the 30 Prayers For When You Feel Lonely and Left Out Ebook which you signed up via Facebook or my website, or the When I Write booklet, or chai recipe. I write about belonging, identity, loneliness, culture, faith, reclaiming our ethnic identity, and finding beauty in this broken yet beautiful world.

In this issue, I'll share:

- Switching newsletter over to Substack
- Writer Residency and Poetry Workshop Recap
- Developing a Diverse Team Breakout session - Free online summit for two days
- Movie Review and Reflection: Rickshaw Girl
- What I'm Reading Now

Housekeeping News: Switching to Substack
,
If you've been around for a while, you may have noticed that I've been sending these emails through an email provider called MailChimp. This is a heads up to let you know I'm switching over to Substack. Nothing changes on your end, except the newsletter will look a little different in appearance.

On my end, the reason for the change is that Substack is free, and MailChimp isn't! Plus, I spend many hours creating each newsletter, and the formatting process is more straightforward on Substack. I'd rather spend more time writing than formatting emails! :)
Writer Residency and Poetry Workshop Recap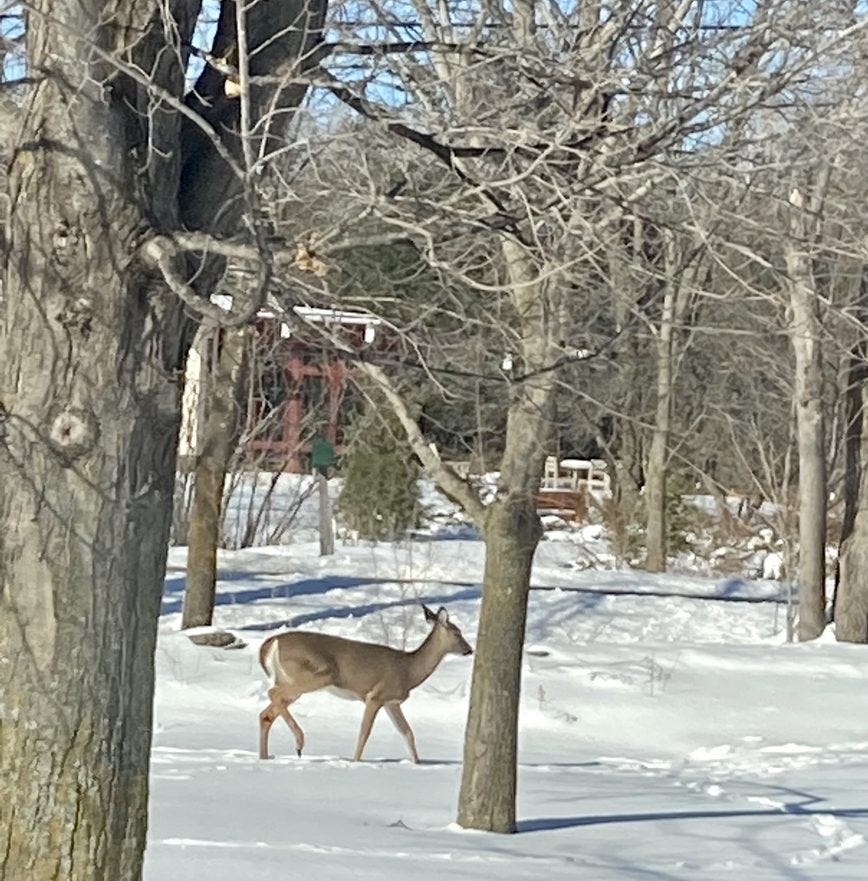 I was honored to spend time as a Writer in Residence at the Write On Writing Center in Wisconsin. At the end of my residency, I led a poetry workshop called "Found Poetry: Find and Create Poems Anywhere."

I had a great time at the workshop and the residency. If you need a quiet place to write, away from distractions, applications are open now. Plus they offer writing classes (in-person and online); here's the website.

While at the residency, we had several snowfalls, one of them with about a foot of snow. One day, I watched a family of deer traipse through the front yard. But still, I spotted a few signs of spring: a few varieties of birds, pheasant on the side of the road, and a funny little flying insect (some sort of fly).

What's the weather like where you are? Do you have any photos of spring? I'd love to see some photos of flowers and signs of spring in your area!
Speaking Session - Diversity in Your Team: The How and Why at

She Leads Church

- Free Online Summit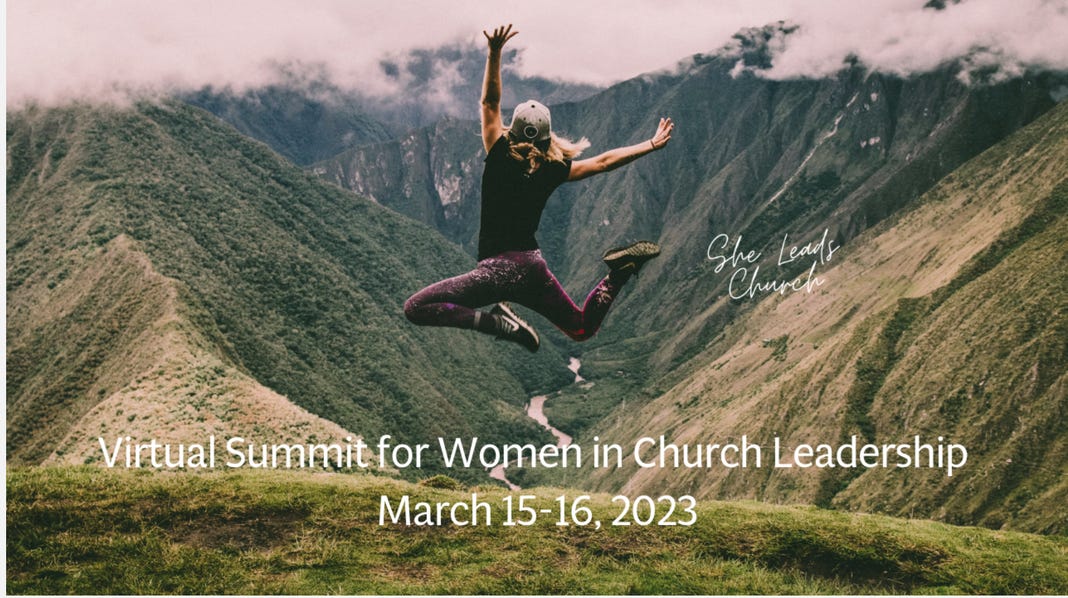 On March 15 and 16, I'll be speaking at an online summit for women in leadership (church or otherwise). The sessions are free for two days, and you can access it here. My topic is discussing building a diverse team. The talks are all about 10-15 minutes each, including my session. If you have happen to join in and watch mine, I'd be honored—and I'd love to know what you think! : )

(An all access pass is available, valid for 6 months, accessible here. Please note this is an affiliate link, and I do earn a small amount for sign-ups through this link.)
Movie Review and Reflection: Rickshaw Girl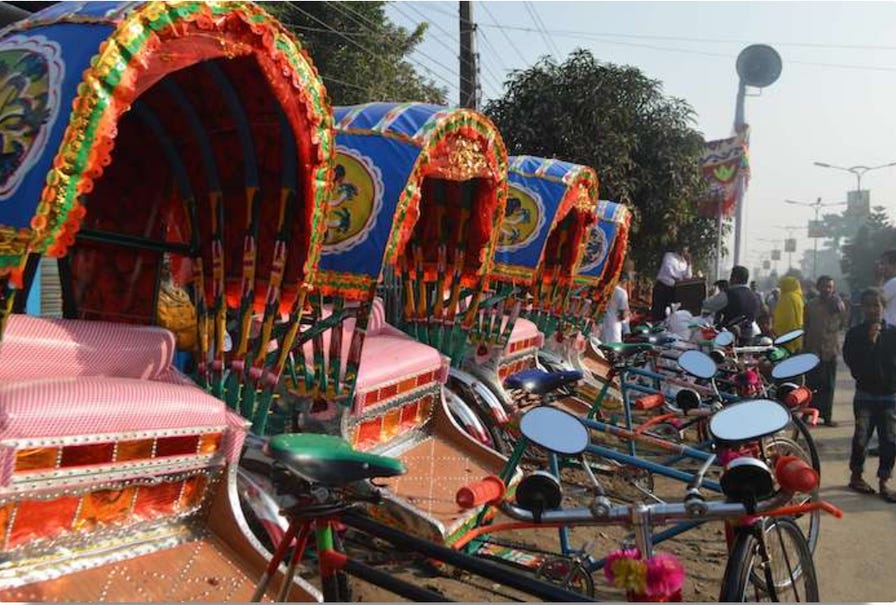 My friend Nicole Walters and I co-wrote a piece together, a review of the independent film, Rickshaw Girl. Have you heard of it? It's a lovely film, and available for streaming on Amazon right now. : )
***
Nicole T. Walters and Prasanta Verma were both raised in the Southern United States but have ties to South Asia. Nicole fell in love with classical Indian dance and then Mother India herself through social work in the country. She and her family spent two years in Bangladesh working with a nonprofit. Prasanta's roots are in India. She was born under an Asian sun, and lives in the U.S. now, and her ancestors and relatives come from this region of the world.
Their two very different perspectives converge in their love of South Asia, chai, faith, and writing. Together, they interact with the first ever U.S.-Bangladeshi co-production, the acclaimed film, Rickshaw Girl.
This is a story that helps the audience…
…to Feel the Weight: Nicole
You cannot help but feel when you watch Rickshaw Girl. Through the rich color, grit, and complexity, you feel the full arc of the plot—from the weight of poverty to the grief of oppression and to the hope of new beginnings.
Having lived in Dhaka and feeling all the paradoxes of life in Bangladesh, I was eager to first read Mitali Perkin's young adult novel Rickshaw Girl and then watch the film adaptation. Watching the movie was like stepping into a memory for me, while also stepping into parts of Bangladesh I could never know fully as a foreigner. It was like pulling back the curtains into what I only heard from friends.
In the movie, you are immersed in the life of a young girl whose father is a rickshaw driver in a village outside of the capital city of Dhaka. The difficulties of poverty send her into the city to find work to help her family and bring her face-to-face with the struggles facing women in the majority-Muslim country that was part of India until the British withdrawal in 1948 left a divided and warring subcontinent.
…to Rise Above: Prasanta
The movie starts with a painting.
The protagonist, Naima, is cheated out of payment for her painting, and her mother tells her to be grateful for what she did receive. Then her father becomes ill, can't drive his rickshaw, and falls behind on payments. Her mother also loses her job due to an unjust accusation. Naima finds herself surrounded by injustice. How does one break this kind of cycle, when the whole world seems to be scheming against her?
I've ridden in rickshaws in India, fully aware that the life of the person pulling the rickshaw bears no resemblance to mine—and the ability to leave such a lifestyle is only available to a few who are fortunate to find a way out. But for the grace of God, it could be me in those shoes, like Naima, with a rickshaw-pulling father, bathing in a river, scrounging for money, and subjected to mistreatment.
The movie feels authentic to the life I've witnessed in India—as one who claims a tie through her ancestral roots to that region of South Asia. The scenes looked familiar to me, and if I didn't know the setting was Bangladesh, it could have easily been in India.
Naima's only skill is painting—but she is very good at it, painting walls of houses, sidewalks, and rickshaw covers, brightening the dull and dreary days with her colorful scenes. Her vibrant paintings of flowers and birds are a cheerful, stark contrast to the darkness surrounding her, to the broken concrete and fragile dreams, her faded clothes and the never-ending cycle of hardship and suffering.
Her paintings reveal a bit of what's inside her heart: the desire to dream, to fly, to rise above—the desires that exist in the young where hope resides—that small drop of belief that a smidgen of justice remains hidden somewhere beneath the mounds of desperation of her family's plight….
Read the rest at The Mudroom.
This quote was a gut punch:
"The deliberately silenced" or "preferably unheard".
I stopped and made a mental list of all the groups and people that came to mind...and considered how long that denial has been circulating.
Who is the Unheard?
Who is the Silenced among you?
There are too many around us, walking in whispers, words halted by those who will not listen.
They are weary.
We are weary.
Longing to be seen.
If any one of us hurts, we all hurt. But we pretend that these other parts of our body aren't hurting, though that's what we all are: one body.
Do you believe we are one body?
If we are all one body, and some parts are hurting, we can't function. We can't serve or heal others fully, and live fully and abundantly in the ways we were meant to live.
It means we are silencing parts of ourselves.
Many around us are silenced or unheard.
Do you hear their voices?
It's up to us
to listen
to speak up
for
the voiceless
the forgotten
the unheard.
They are counting on us. Do you hear their voices?
Listen carefully.
Their voices sound much like our own.
What injustice is pricking your heart and filling your mind today?
What I'm Reading Now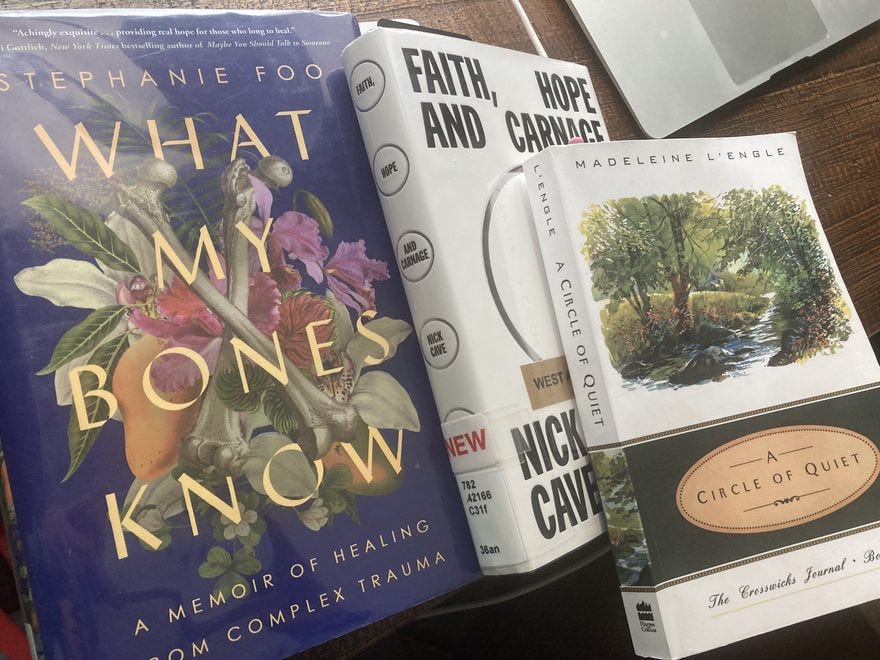 Here's what I've recently finished:
Beloved by Toni Morrison
Touch the Earth: Poems on the Way by Drew Jackson
A Circle of Quiet by Madeleine L'Engle
The Lord is My Courage by K.J. Ramsey
The Art of Gathering by Priya Parker
Bower Lodge: Poems by Paul Pastor

What I'm Reading/On My Nightstand:

I Know Why the Caged Bird Sings by Maya Angelou
Faith, Hope and Carnage by Nick Cave
Being Mortal by Atul Gawande (re-read)
What My Bones Know by Stephanie Foo
The Wisdom of Your Body by Hillary McBride
The Many Assassinations of Samir, the Seller of Dreams by Daniel Nayeri (childrens book)
Here's my list of books .

I always like to know what you're reading! Please hit reply and share. : )
And I'd love to know what's happening in your world!

,

Thank you for being here, dear reader. Your presence is a gift. If this is your first newsletter from me, you probably subscribed from my website, signed up for the free 30 Prayers guide, my Chai Recipe, When I Write booklet, or another giveaway. I'm so thankful you're here.
I write about belonging, identity, culture, faith, ethnicity, belonging, race, cultural intelligence, and loneliness. You are welcome to share this newsletter with a friend or anyone you think would enjoy reading. (Make sure you check your spam folder and move this email to your inbox.)

And, I love to hear from you. It makes it feel like we're having a conversation and my words aren't ending in cyberspace. If there's a topic you'd like me to cover, do let me know.

Until next time, remember beauty abounds, even amidst the brokenness.
Make it a lovely one,
Prasanta
Let's Connect on Social Media
Copyright (C) *|CURRENT_YEAR|* *|LIST:COMPANY|*. All rights reserved.
*|IFNOT:ARCHIVE_PAGE|**|LIST:DESCRIPTION|**|END:IF|*

Our mailing address is:
*|IFNOT:ARCHIVE_PAGE|**|HTML:LIST_ADDRESS_HTML|**|END:IF|*

Want to change how you receive these emails?
You can update your preferences or unsubscribe

*|IF:REWARDS|* *|HTML:REWARDS|* *|END:IF|*