Discover more from Belonging and the Human Experience
Letters on identity, culture, loneliness, ethnicity, race, diaspora, health, and social connection
Over 2,000 subscribers
A Four Week Advent Series
Having trouble viewing this? Click here to view this email in your browser
If someone forwarded this to you, and you want to subscribe, please click here. If you found me via the 30 Prayers Ebook, keep reading to learn more!
Beauty Abounds
November 27, 2022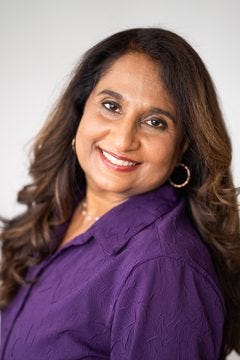 An Advent Series
Dear ,

Hello faithful reader! For the next four weeks, I'll be quietly delivering an Advent devotional to your inbox early on Sunday morning, as my special gift to you this Advent season.

If you're new around here, you probably found me through the 30 Prayers For When You Feel Lonely and Left Out Ebook. I write about belonging, identity, loneliness, culture, feeling like an outsider, faith, and finding beauty in this broken yet beautiful world.
Image source: pexels
Advent: A Time to Wait
The four weeks leading up to Christmas are often referred to as "Advent." The word "Advent" comes from the Latin word "adventus," meaning "coming" and is a translation of the Greek word "Parousia," which refers to the second coming of Christ. The second coming is how the 6th century Christians interpreted the Advent. It was not until the Middle Ages that Advent was tied to the coming of the baby Jesus, and how the church observes Advent today.
When I was growing up, I didn't grow up hearing the word "Advent." Advent is something I learned as an adult.
Advent is a designated Time to Wait. IN life, there is a time and purpose to everything, a we are told in Scripture, and this includes a season and Time to Wait.
Most of us do not like to wait. I'm used to instantaneous search results and 2-day shipping. What about you? Our society, at least in the U.S., if rife with instant gratification. We're not used to waiting.
I admit it is often hard for me to wait, especially for certain things. Is it true for you as well? I wonder why I have to wait and why it seems to take so long to hear from God on certain matters. But then, I remember, I only have a limited human knowledge of time, circumstance, and perspective.
Yet, there are designated Times to Wait. Consider the following:
· God made Moses wait 40 years before returning to Egypt.
· God made David wait 15 years from the time he was anointed king until he actually became king (and he spent those years running for his life from Saul who sought to kill him).
· Jesus left Lazarus in the tomb several days before he came and brought him back to life.
· God allowed Hannah to wait (and endure scorn and ridicule) before granting her prayer request for a child.
· God made Abraham and Sarah wait 100 years for a child.
What are you waiting for? We could add our own bullet points to the above list.
One of my favorite songs to sing during this season is "O Come, O Come, Emmanuel":
O come, o come, Emmanuel / And ransom captive Israel / That mourns in lonely exile here / Until the Son of God appear
The song beautifully depicts that sense of waiting and longing for the Messiah to return. Jesus' return signals the beginning of a new era, when all things will be made whole and well, here on earth, but also points to heaven. So we wait. We wait with hope, with expectation. We wait for the restoration of all things.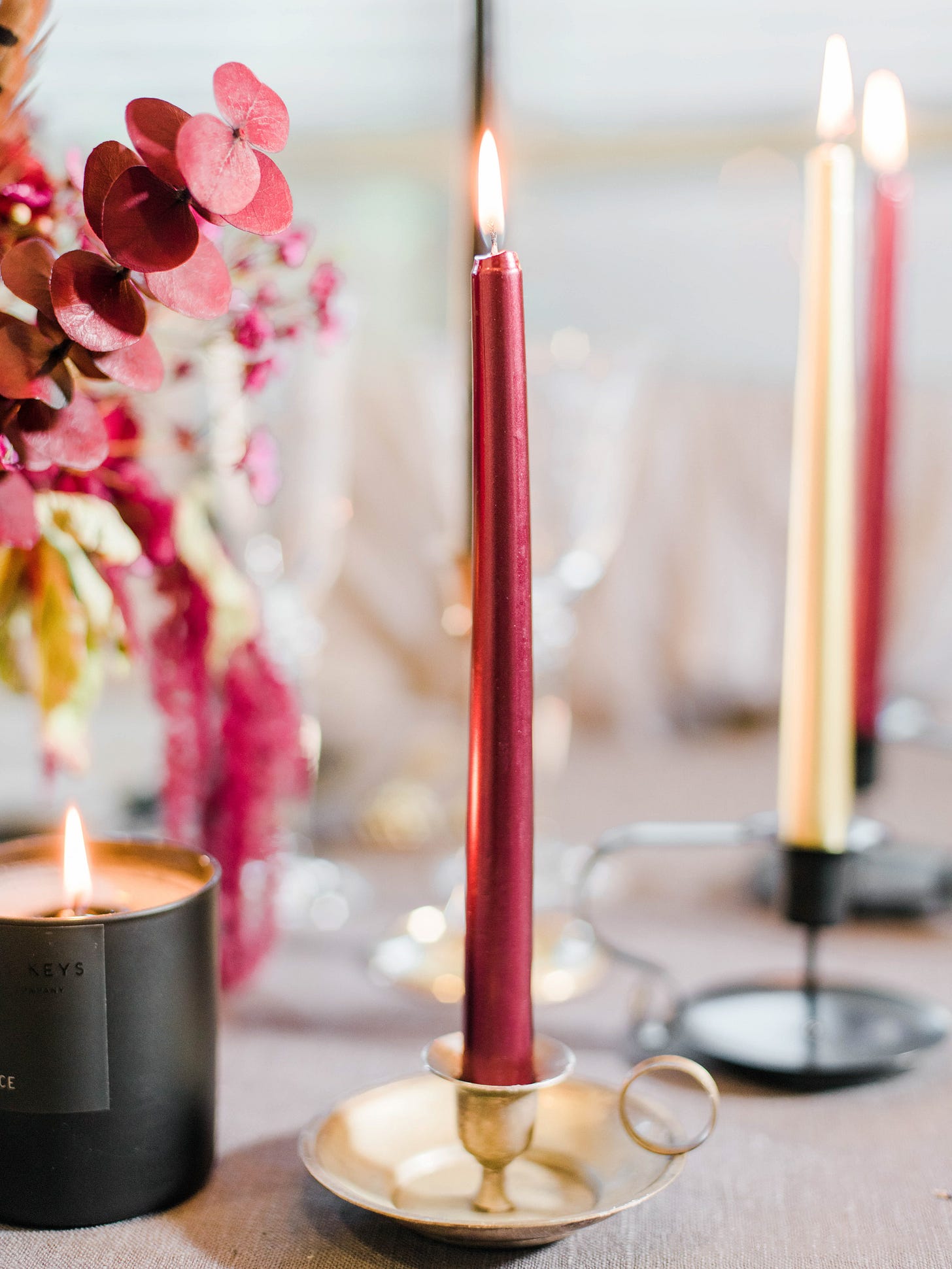 Image source: pexels
Hope: The First Week of Advent


Conversations are replete this time of year with statements of events, gatherings, to-do lists, etc. After two years of isolation and canceled events, we're ready!
There are concerts and holiday parties and family gatherings and other events. I rarely hear anyone say they have ample time to rest this time of year. Is it possible to choose rest and consider long and deep the meaning of that holy night so long ago?
Instead, I do hear of "weariness". There are different kinds of weariness, I think. There is the weariness of continuous physical pain, the weariness of financial strain, the weariness of a difficult job, the weariness of dealing with difficult people, the weariness of sorrow, the weariness of carrying burdens, the weariness of circumstances, the weariness of busyness and activity, the weariness of waiting… the list goes on. I think most of us can relate to much of this list.
We can't all relate, however, to the weariness of running away from a war, the weariness of being a refugee, the weariness of hunger, the weariness of violence and death. Millions of people today are living such weariness, day after day, year after year, running away from the weariness of being forced out of their homes, and some of them still living under tyrannical authority.
The words in a favorite Christmas song we sing at this time of year "O Holy Night" address the weariness we experience:

Till He appeared and the soul felt its worth
A thrill of hope, the weary world rejoices….
"A thrill of hope, the weary world rejoices".
It reminds me of this verse:
but those who hope in the Lord
will renew their strength.
They will soar on wings like eagles;
they will run and not grow weary,
they will walk and not be faint. — Isaiah 40:31
"Those who hope in the Lord…will not grow weary."
I think of the many times I have grown weary. The temptation exists to quit, to assume all is lost, to stop running the race. Weariness causes that, sapping the strength and the spirit. Like a downward spiral, weariness affects us physically, emotionally, and spiritually.
But here in this verse, we find an antidote to weariness.
It's called "hope".
It is not "hope" in just anything, or just anyone. It is not hoping in a political ideology, a place, a person, a government, a situation, a job, etc.
It is not hoping in what the world offers. The world's offerings are temporary and unfulfilling. The latest gadgets, the latest shiny objects, money, or power do not offer a lasting and deep fulfilment.
Rather, it is hope focused on a specific Person.
It is hope in Jesus. That is where we find our worth. That is where we find rest for the weariness. That is the hope of Christmas, and why we celebrate.
Jesus invites us to come and give him our weariness:
Come to me, all you who are weary and burdened, and I will give you rest. — Matthew 11:28
The antidote to weariness, hope, is available to us all year long, every single day.
Believe it: there is activity in the spiritual realm, in the dimensions outside of time and space, that are beyond our knowledge and understanding.
Believe it: God desires our good and is working to fulfill His purpose and plan for us.
Believe it: It will be good, and it will be the Perfect Time. Our Time to Wait is not without purpose. We have ample reason to Hope.

Poetry
The "O" in Hope
by Luci Shaw
Hope has this lovely vowel at its throat.
Think how we cry "Oh!" as the sun's circle
clears the ridge above us on the hill.
O is the shape of a mouth singing, and of
a cherry as it lends its sweetness
to the tongue. "Oh!" say the open eyes at
unexpected beauty and then, "Wow!"
O is endless as a wedding ring, a round
pool, the shape of a drop's widening on
the water's surface. O is the center of love,
and O was in the invention of the wheel.
It multiplies in the zoo, doubles in a door
that opens, grows in the heart of a green wood,
in the moon, and in the endless looping
circuit of the planets. Mood carries it,
and books and holy fools, cotton, a useful tool
and knitting wool. I love the doubled O
in good and cosmos, and how O revolves,
solves, is in itself complete, unbroken,
a circle enclosing us, holding us all together,
every thing both in center and circumference
zeroing in on the Omega that finds
its ultimate center in the name of God.

,

Thank you for being here, dear reader. Your presence is a gift. If this is your first newsletter from me, you probably subscribed from my website, signed up for the free 30 Prayers for When You Feel Lonely and Left Out ebook, my Chai Recipe, When I Write booklet, or another giveaway. I'm so thankful you're here.
I share helpful links, resources, and inspiration once or twice a month, particularly in regard to belonging, identity, culture, faith, race, cultural intelligence, and loneliness. You are welcome to share this newsletter with a friend or anyone you think would enjoy reading. (Make sure you check your spam folder and move this email to your inbox.)

And, I love to hear from you. Hit reply and let me know what beauty you're witnessing around you, what you're reading, or something else that's inspiring you. It makes it feel like we're having a conversation and my words aren't ending in cyberspace. If there's a topic you'd like me to cover, please hit reply and let me know! If you're making your way through the 30 Prayers for When You Feel Lonely and Left Out eBook, I'd love to hear how that's going, too. If at any time this newsletter is not serving you, you can unsubscribe below.

Until next time, remember beauty abounds. What beauty and daily wonders surround you?
Make it a lovely one,
Prasanta
Let's Connect on Social Media
Copyright (C) *|CURRENT_YEAR|* *|LIST:COMPANY|*. All rights reserved.
*|IFNOT:ARCHIVE_PAGE|**|LIST:DESCRIPTION|**|END:IF|*

Our mailing address is:
*|IFNOT:ARCHIVE_PAGE|**|HTML:LIST_ADDRESS_HTML|**|END:IF|*

Want to change how you receive these emails?
You can update your preferences or unsubscribe

*|IF:REWARDS|* *|HTML:REWARDS|* *|END:IF|*